Regular price
$264.00
Sale price
$132.00
Unit price
per
Sale
Sold out
WHOLESALE PACK OF 12
Retail Price - $22 per unit
The Tan Extender lotion is your tan's best friend!  This moisturizing lotion contains organic DHA, which allows you to extend, build, or accelerate your tan. Whether you want to extend our best-selling self tanners, prep for the sun, or keep your vacation glow going longer, the tan extender has a variety of ways to boost your tan! 
Ways to use:
Extend: Apply daily or every other day as your sun or PJB tan starts to fade. This will help you maintain your tan and keep it looking fresh.

Build: Apply daily until you achieve your desired tan. Gradually build up the color with each application.

Accelerate: Apply 20 minutes before UV exposure to optimize your tan. Please note that this product does not provide sun protection properties, so remember to use sunscreen when needed.
Carry-on Friendly: Our Tan Extender is conveniently sized to comply with travel regulations, making it easy to take with you on your adventures.
Free of any dyes and parabens: Our Tan Extender is free of any dyes and parabens making it the perfect match for people with sensitive skin.
Stain-Free Application: Our Tan Extender is a white lotion, so it won't stain your clothes or bedding. It's important to avoid letting the product sit in the web of your fingers or palms of your hands for prolonged periods. While one or two applications won't cause staining, repeated application over a week may result in staining the webs of your fingers and palms of your hands. 
PJB Signature Scent: Our Tan Extender features our signature Peta Jane Beauty scent, leaving you feeling fresh with every application.

Enjoy a beautiful, long-lasting tan with our innovative formula. The Peta Jane Beauty Tan Extender Lotion is your ultimate companion for radiant and optimized tans.
7 oz bottle
Light floral scent
Absorbs instantly and streak-free
Cruelty-free, never tested on animals
Proudly Made in the USA!
View full details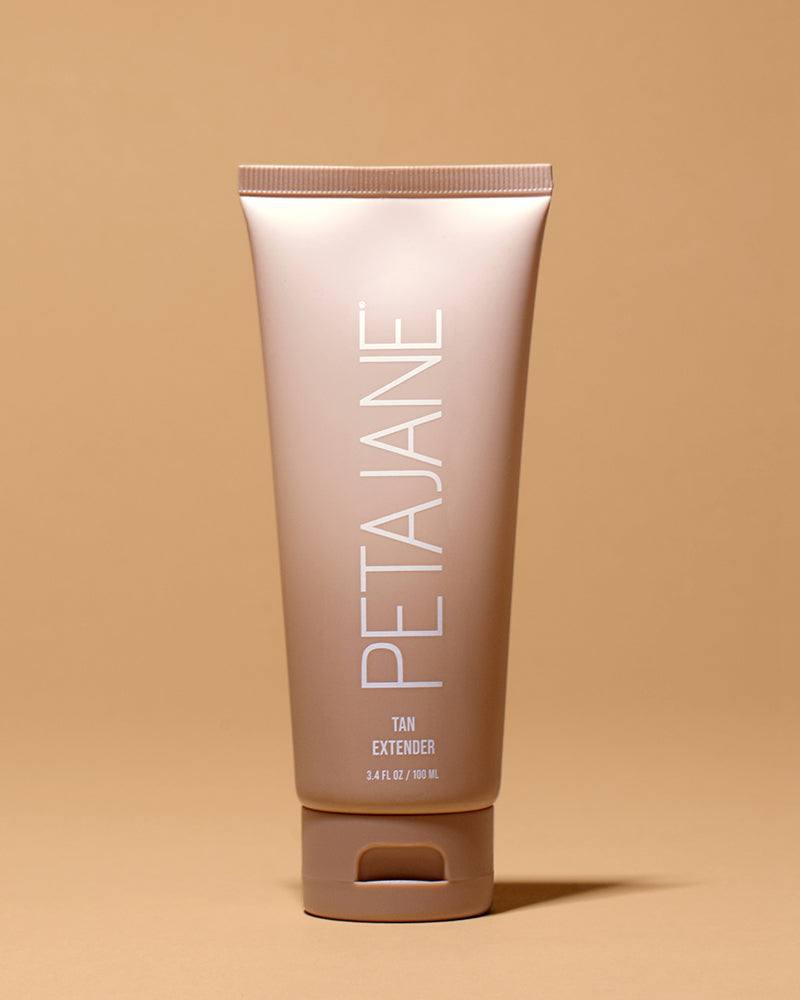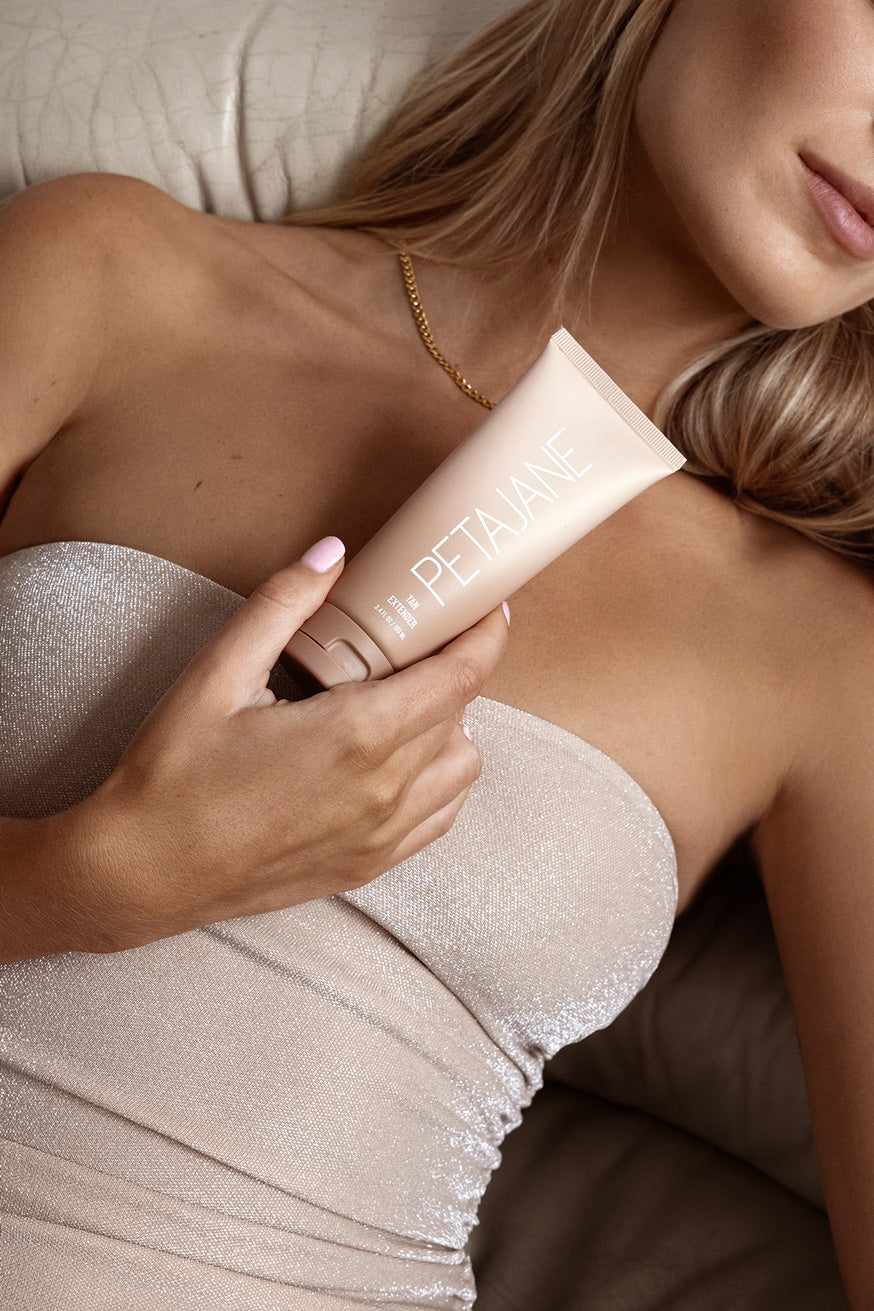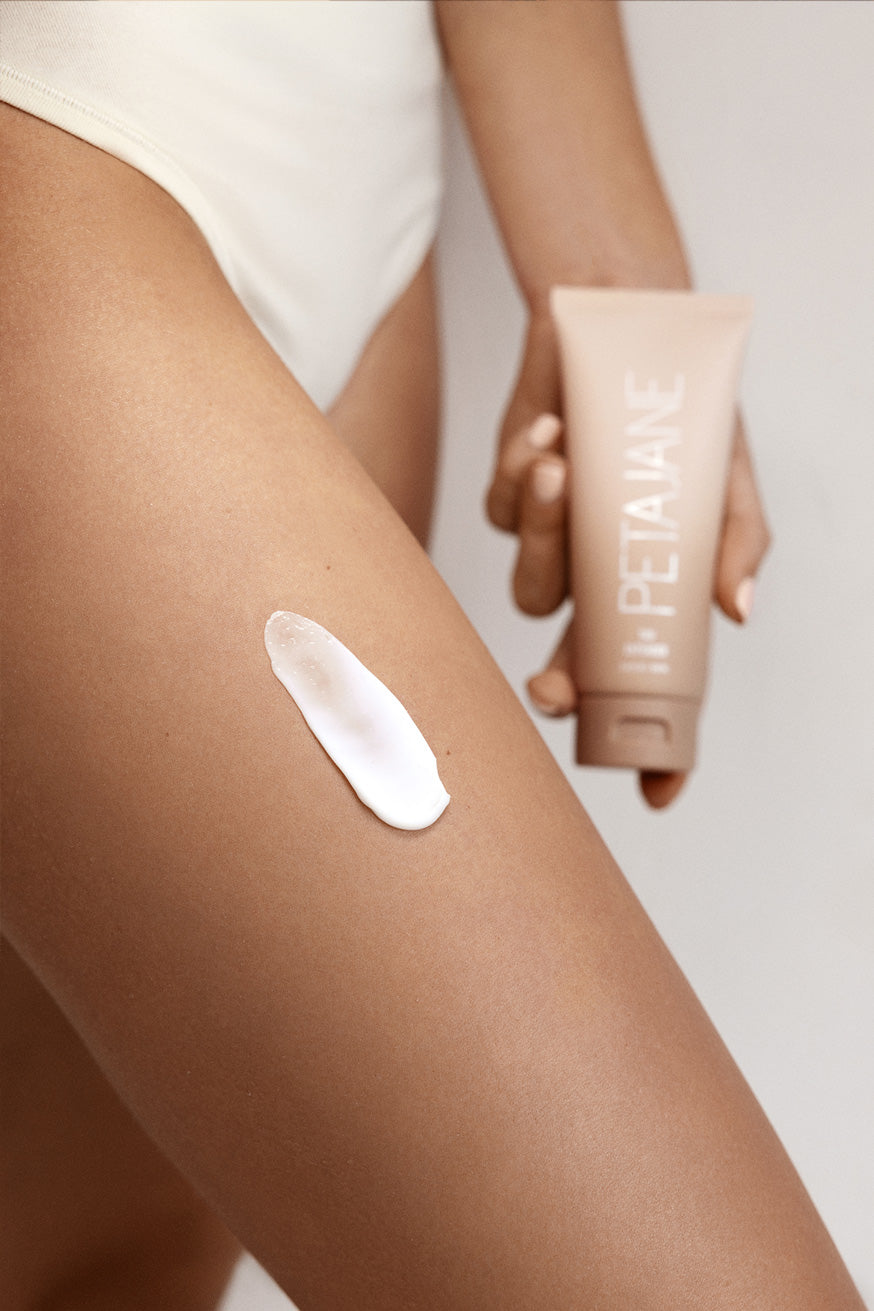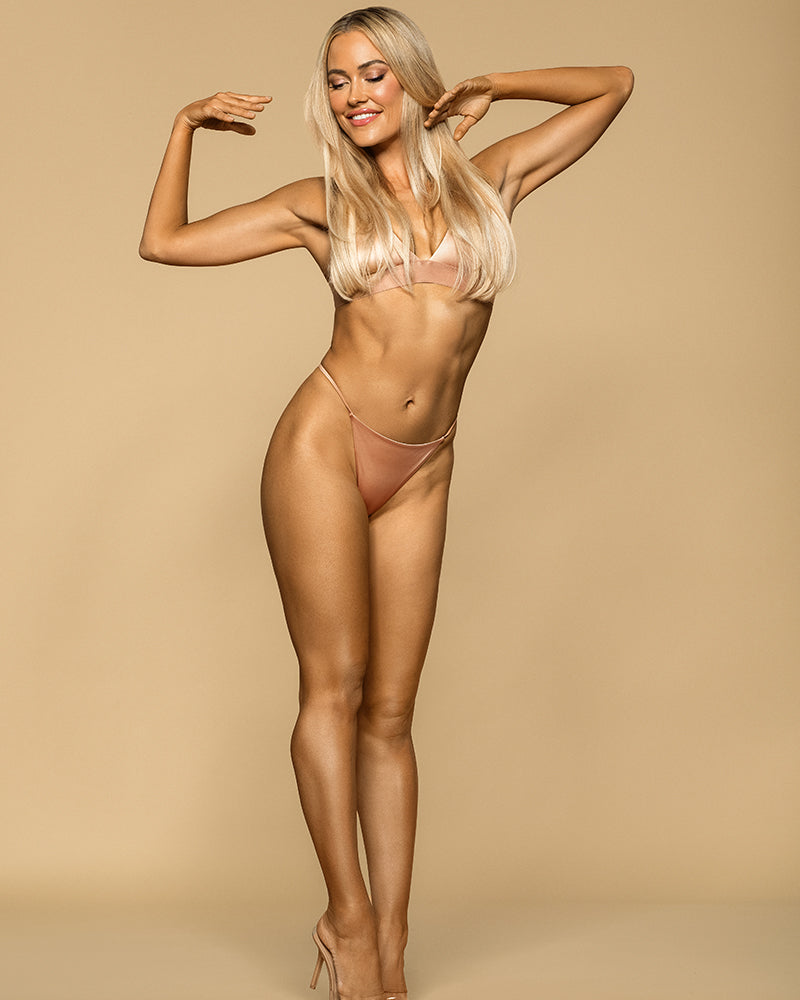 INGREDIENTS
Ingredients: Water (Aqua), Isopropyl Palmitate, Glyceryl Stearate, Stearic Acid, C12-15 Alkyl Benzoate, Dihydroxyacetone, PEG-100 Stearate, Isopropyl Myristate, Butylene Glycol, Phenoxyethanol, Polyacrylamide, Cetearyl Ethylhexanoate C13-14 Isoparaffin, Laureth-7, Ethylhexylglycerin Tetrasodium EDTA, Panthenol, Fragrance (Parfum), Sodium PCA 'Erythrulose, Caffeine, Citric Acid, Sodium Metabisulfite, Limonene, Benzyl Salicylate, Linalool, Citronellol, Hexyl Cinnamal, Amyl Cinnamal, Hydroxycitronellal
TRUSTED BY Hollywood
We've spent years perfecting this formula. Try it for yourself and see why everyone from the ballroom to the big screen loves our award-winning self-tanners!
SHOP OUR BEST SELLERS - FREE SHIPPING OVER $100
FAQ
Is this product suitable for sensitive skin?
Yes. However if you have any specific concerns we always recommend speaking to your Doctor/Dermatologist before aplying any new products!
Can I use the Tanning Mousse on my face?
Yes! All Peta Jane Products are safe to use on your face, as always we recommend a patch test before any application. You can also try the Peta Jane Mist underneath or on top of your make up.
Are Peta Jane Beauty products vegan?
Yes, all our products are vegan and organically derived.
Are Peta Jane Beauty products safe to use while pregnant?
Yes, all Peta Jane Beauty products are safe to use while pregnant. We recommend checking with your GP before using any new product during a pregnancy.
What is the shelflife of Peta Jane Beauty products?
You can store your Peta Jane Beauty products for up to 3 years.
How do I clean the Tanning Mitt?
The Mitt is washing machine safe (just don't put it in with your whites). You can also handwash it and let it air dry. We do not recommend putting the Mitt in the dryer.
Will using daily sunscreen fade the tan?
No! We recommend wearing SPF over your tan everyday as our products do not contain any SPF.
Does the Mist stain clothes/floors/walls?
We recommend putting a towel down on the floor when you spray. To avoid it getting on clothes, wait a couple of minutes to dry then get dressed. No exercise, sweating, or water of any kind for 6/8 hours.
Does the Mist last as long as the Mousse?
Yes, both the Mist and the Mousse last up to 7 days. The mist is perfect for touch ups over the mousse too!
How long does it take for the Mist to dry?
It takes about a minute to dry just like our Mousse! Let it dry then get dressed and rinse it off after 6/8 hours!
What's the difference between the Mist and Mousse?
The application process is the only difference, the Mousse requires a mitt and the mist you just spray on. Our Tanning Mist only comes in a Medium shade, and our Tanning Mousse comes in 3 shades.
Do you ship internationally? If so, which countries?
We currently only ship to the United States but we are working on expanding shipping to other countries!
How long does the tan last?
The tan lasts up to 7 days and will fade like a natural sun tan would!
SHOP THE FEED. GET THE LOOK.